Beckenham Roof Contractors for all your roofing services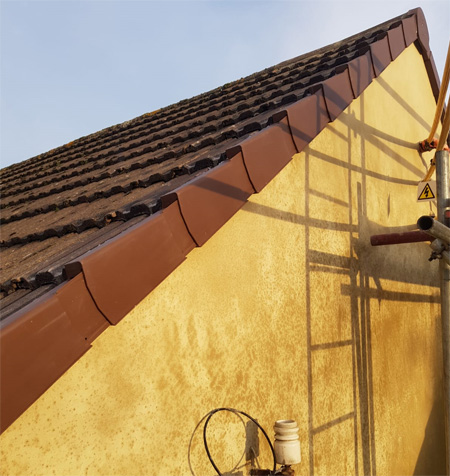 Michaels Roofing and Building offer trusted roofing services throughout Beckenham & surrounding areas and have done so successfully for over 15 years to consistently high standards, ​Our dedicated team of expert roofers pride themselves on offering a hassle-free and affordable roofing services where the customers need always take priority, as do excellent quality workmanship and operating to modern standards. Michaels Roofing and Building are Beckenham Roof Contractors you can call with confidence.
Roofline Roofing Contractor Beckenham
Roofline products are just as necessary as any work you opt to perform on your house. They not only add to a stylish look for your property but also protect the inner working of a roof and prevent decaying rafter ends and architectural damage. Our roofing company offers complete removal where possible of pre-existing soffits, fascias, barge boards, guttering, and downpipes (roofline) whilst additionally replacing waterproof membrane, rotten rafter ends, and adding much-needed ventilation into the eve's space. The overall flow and water collection are usually much improved. Our soffits and fascias use the appropriate product to ensure quality and performance.
Chimney Stack Removal, Repairs & Rebuilds in Beckenham
Whether you need a chimney repaired or require a completely new build, we are here to assist. From chimney repointing, removal, and identifying causes of down draught, to chimney capping, vent repairs, and replacement and repairs of damaged chimney pots, we provide everything you require. Michaels Roofing and Building supplies domestic and commercial clients with quality construction tradesmen, builders, labour & contracting services in Beckenham.
Need a roofer in Beckenham & South London?