Fibre Glass Roofing Specialists & Flat Roofers Dartford, Kent & Surbiton Surrey
Over the years many good alternative systems have become available for flat roof replacement and a GRP Flat fiberglass roofing system is what is now generally recommended for use on domestic properties. It is also ideal for balconies as it can cope with a lot of regular foot traffic. Trust Michael's Roofing and Building to deliver Fibre Glass Roofing that delivers in performance.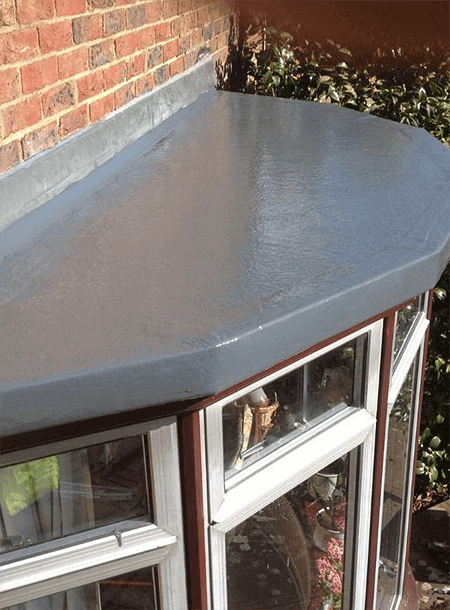 Revamp your home with an attractive long-lasting roof that is easy to maintain. GRP stands for glass-reinforced plastic and is ideal for patios, balconies, walkways, garden rooms, and gutter valleys. You don't have to worry about tending to any problems, as GRP has an extensive life expectancy of 50 years and requires little to no maintenance.
GRP roofing is able to tolerate heavy foot traffic and is available with a non-slip option and lead effect. It is exceptionally strong and has no intrinsic value to thieves. Additionally, it is available with non-slip slate chipping for additional ease of use.

Why choose a GRP roof in Dartford, Kent & Surbiton Surrey
Versatile and flexible for replacement roofs, new builds, or even listed and iconic buildings.
The system has a life expectancy of 100+ years, with a 25 year 'no excuses' guarantee.
Environmentally friendly design and incredibly safe to install with no heat required.
The system is BBA approved, fire retardant and completely UV resistant without assistance

We use the https://www.cureit.com/ fiberglass system.
For those that want to replace a felt flat roof with like for like then please Contact Us Today