Lewisham Roof Contractors for all your roofing services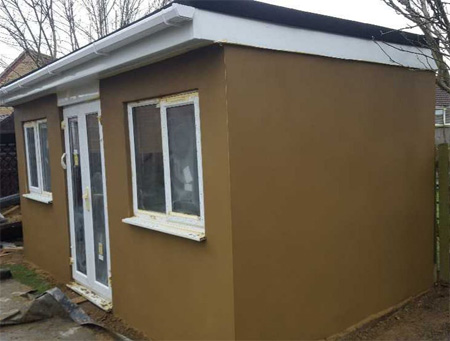 Michaels Roofing and Building have are experienced Lewisham Roof Contractors, having built, repaired, and maintained many roofs around the Lewisham area. When it comes to the roof over your head, you shouldn't compromise on quality as it serves to protect you and your property from all the elements which are ever-present in the UK climate. Despite, its importance, many roofs installed on houses are of poor quality.
A broken or badly maintained roof is certainly not an ideal situation any homeowner should be in so if you suspect your roof is in need of attention, it is time to consult with a professional roofing company such as ours.
Domestic & commercial customers
24/7 emergency call-out
Your local roofers
Whether you need a broken tile replacement, want a quote for a full re-roof or chimney rebuild, we have the equipment and specialists who will carry out all of the work to the highest standards. Just get in touch with our team to request a free, no-obligation quotation today. We can locate and repair any roof damage caused by adverse weather conditions such as wind, hail snow or rain or just through general wear and tear or lack of maintenance.
Roofing Services Lewisham
Tiled Roofs
Slate Roofs
Flat Roofs
Leadwork
Garage Roofs
All Roof Repairs
Fascias/Soffits
Guttering
Chimney Stacks
Emergency Repairs
Chimney Stack Repair
Chimneys are very exposed to all types of weather all year round as they have no protection from other elements being situated on top of every building all on their own!. Weather, age and lack of maintenance are all factors that can cause leaks, cracking, and make the chimney structurally unsound. We are trained and trusted chimney repair contractors so you can rest assured we will deliver a cost-effective chimney repair and maintenance service in Lewisham for our clients.
Need a roofer in Lewisham & South London?
Call us now on 0208 485 7586 or 07796 292440