Guildford New Tiled Roofing Services
Michael's Roofing and Building, Tiled Roofing services experts have many years of experience in the tile slating and roofing industry, some of our services in London are re-roofs, roof repairs, lead flashing repairs, broken tiles, chimney repairs, flat roof repairs, and, Velux window installation more. Michael's Roofing and Building knows the importance of the roof as it acts as the hat for your home to keep you warm, dry, and most of all safe.
If you have a broken tile, need a re-roof, chimney repair , require an emergency call out or even the smallest of roof repairs Michael's Roofing and Building, roofing experts is here to help.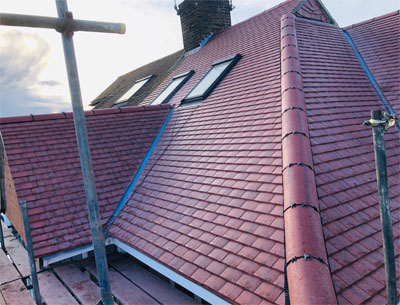 We pride ourselves on customer care and quality, that's why we offer a free survey with a report to show you how we can help you with a list of our Tiled Roofing services.
Re-roofs
Re bed ridges tiles
Pointing
Chimney pointing and rebuild
Lead work
Roof cleaning or Painting
All roof repairs carried out.
Fully insured
Trusted Roof Slating Service Dartford, Kent & Surbiton Surrey
At Michael's Roofing and Building, our skilled team of slate roofing professionals has a great deal of experience of working with both reclaimed traditional slate roofs and other types of natural and man-made slates.
Whether we're determining the whereabouts of leaks and replacing individual roof slates or fitting entirely new slate roofs, our roofing team will ensure high quality, long-lasting solution which you can trust.

Roof Tiling Service Dartford, Kent & Surbiton Surrey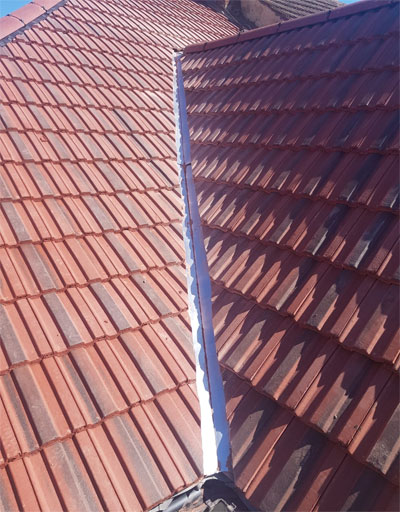 With years of experience of working on small and large-scale roof tiling projects across Dartford, Kent & Surbiton Surrey, we have amassed a huge amount of expertise with a whole range of materials and the latest fixing specifications to ensure the customer is left happy when we finish.
From tiling large commercial housing developments to re-roofing domestic properties, we are able to assist with a diverse range of roof tiling needs.