Emergency Roofing Repair Dartford, Kent & Surbiton Surrey
Looking after your roof with emergency roofing repair from trusted a professional Roofer in Dartford, Kent & Surbiton Surrey & east London
When stormy weather hits, your roof can bear the brunt of strong winds and flying debris, so it's good to remember that whatever happens there is a professional roofer team out there who can help.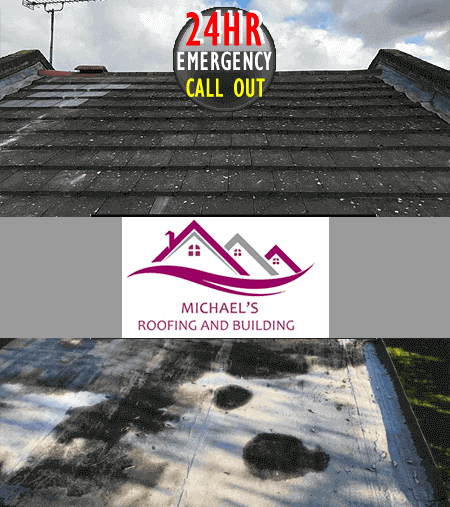 At Michael's Roofing and Building, we always advise people that it's vitally important to get any damage to your roof assessed and made safe ASAP. Water getting into the property can lead to long-term problems and will always make the situation worse. Hence our Emergency Roof Repair service.
Our Emergency Roof Repair service is here for a rapid response to your problem, with emergency roofing techniques that will keep your property safe and dry until full repairs can be carried out throughout East London including Wandsworth, Balham, Tooting, Barnes, Roehampton, Putney, Richmond, but we are actually based in both Dartford, Kent & Surbiton Surrey
Damaged or Missing Tiles and Slates
If after a storm or prolonged windy weather conditions you notice a missing or damaged tile or slate that means your roof could be leaking. We can check your roof for an expert opinion and replace individual tiles where necessary quickly and efficiently.

Emergency Flat Roof Repair Dartford, Kent & Surbiton Surrey
If your flat roof is leaking, get in touch for a specialist service for all flat roofing repairs and maintenance. With the right care, flat roofs can provide a long, durable watertight covering. So if you suspect yours has been damaged, or that wear and tear have taken its toll, we can offer the best advice and repairs by our team or roofer, who are experienced in providing cost-effective flat roof solutions.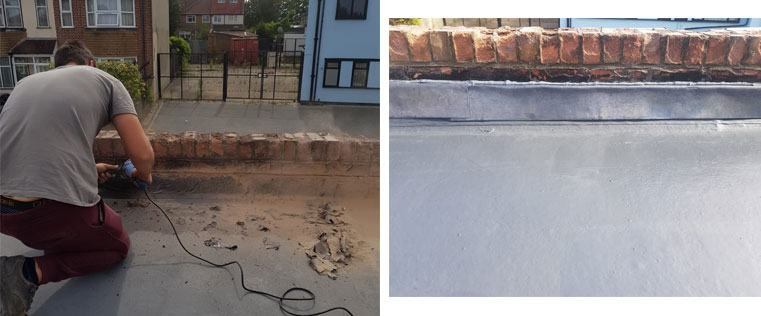 Fast and effective emergency roofing solutions South West London
When you call us with an urgent roof problem you can be sure that we will respond as quickly as we can and get our roofing team out to you to ensure damage limitation is in place. And because we are a multi-skilled team with many years of experience, we will be able to deal with your problems no matter what kind of roof you have.

Get in touch today with our roofer for emergency roofing repair services in East London including Wandsworth, Balham, Tooting, Barnes, Roehampton, Putney, Richmond, and Dartford, Kent & Surbiton Surrey